Prashant Ranade, Co-Founder
Prashant is passionate about helping Small and Medium Enterprises (SME) realize their fullest potential by bridging gaps in knowledge, skills and experience with the latest technology.
Prashant is an exceptional executive who has successfully led global technology, manufacturing, healthcare, retail and supply chain companies for over forty years.
He is equally adept at revenue, technology and business management – from designing customer-centered strategies to converting new technologies into profitable businesses to pioneering business and process reengineering, digital transformation and change management – always with a goal of creating lasting value for customers and organizations.
Before founding IndusSME, Prashant headed Syntel and Atos|Syntel for ten years as President and CEO, Co-Chair and Chief Mentor. Prior to that, he was CEO and President of several Siemens businesses.
He holds a BS in Mechanical Engineering from Indian Institute of Technology (IIT), Mumbai, MS in Controls and Automation from University of Cincinnati, and, an MBA in Finance and Marketing from Xavier University, Cincinnati.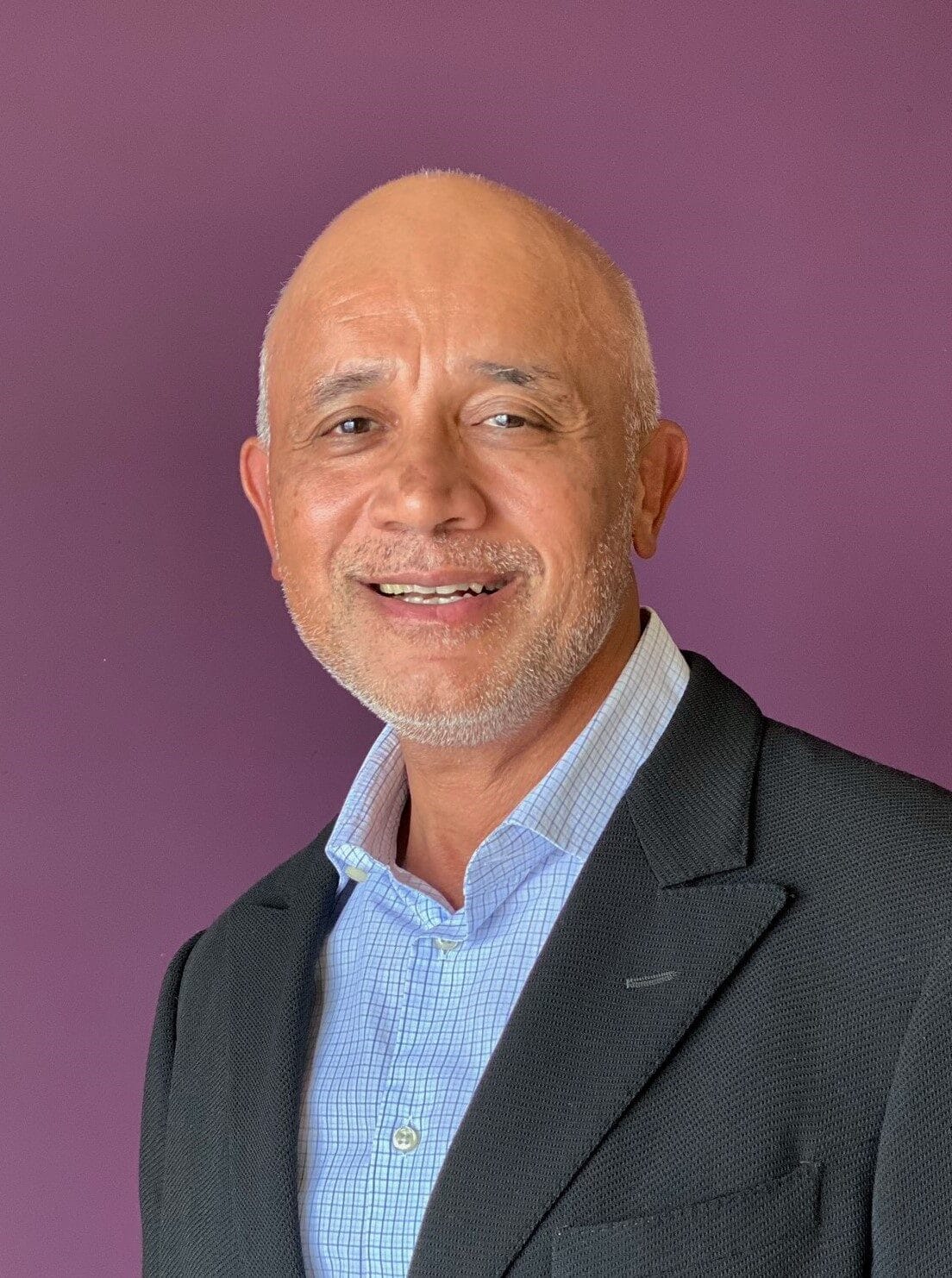 Seema Bhushan, Co-Founder
Seema is an accomplished finance professional with over three decades of extensive experience in private equity, government, corporate and education sectors.
She brings a unique expertise in connecting and building lasting, strategic relationships with employees, global clients and local communities.  
Seema is an Adjunct Lecturer of Accounting at Southern Methodist University in Dallas, Texas. Previously, she served as Chief Mentor for Corporate Social Responsibility at Syntel for eight years, where she led an innovative approach to impart education to disadvantaged children using mobile schools equipped with teachers, content and computers.
She holds a BS degree in Architecture from JJ School of Architecture, Mumbai and an MBA in Finance from Boston University.
Srinivasan Balakrishnan
Srini is senior solutions delivery professional with over twenty years' experience in strategy, global operations and digital transformation in the insurance, healthcare, banking, financial services and retail sectors across Asia Pacific and Europe.
Before joining IndusSME, Srini headed back office operations for Syntel, Philippines, where he established and grew a key business continuity client site.
Prior to that, he was responsible for solutions and operations at Syntel, India and [24]7.ai
He holds a BS in Computer Science from Nagpur University, MBA in International Business from Symbiosis International, Hyderabad and Executive Development Diploma in Entrepreneurship and General Management from Indian Institute of Management (IIM) Bangalore.
Saurabh Dashottar
Saurabh combines a wealth of accounting, IT, and risk management experience from his years in multinational professional services organizations with his entrepreneurial passion to offer innovative solutions for startups, small corporations, and technology business incubators.  He brings his global expertise in accounting, internal audit, and consulting to IndusSME.
Saurabh has held positions of increasing responsibility at Ernst & Young, Price Waterhouse Cooper, and Deloitte. He is a Chartered Accountant the Institute of Chartered Accountants of India (ICAI) and holds a BS in Commerce from Nagpur University.
Soniya Khurana
Soniya is a seasoned audit professional with expertise in risk assessment, management, controls, and reporting for SEC-listed corporations as well as smaller organizations. She has headed several independent teams for financial reviews and audits. 
Before joining IndusSME, she was an Audit Manager for Deloitte Assurance & Enterprise Risk services in India. Soniya is a Chartered Accountant the Institute of Chartered Accountants of India (ICAI) and holds an MS as well as BS in Commerce from Nagpur University.
Sohan Ranade
He is a law graduate from Mumbai University and a member of Institute of Company Secretaries of India (ICSI).
He brings with him 12 years of industry experience in the field of Corporate-secretarial consultancy, legal due diligence, Strategic planning, corporate restructuring, Foreign Exchange Management and Secretarial Audits.
Lata Iyer
Lata is an expert change management leader with over two decades of transformation in global insurance, healthcare, telecom, technology, CRM, and ITeS industries.
She has successfully led initiatives in operations excellence, LEAN and Six Sigma trainings, process mapping and reengineering in finance, accounting, human resources and payroll, claims, operations and contact centers.

Before IndusSME, Lata managed a global team (of 300 quality professionals and 7 Six Sigma Black Belts) at QBE Insurance in Manila, Philippines. Previously she held positions of increasing responsibility at WNS, IBM and Concentrix.
She has earned her BS and MS in Advanced Accounts, Costing and Company Management from Pune University.
She is a certified LEAN and Six Sigma Black Belt from Indian Statistical Institute, Bangalore, as well as a certified lead assessor for ISO 9001:2000 and auditor for ISO 27001.
Thelma Machado
Thelma is a highly organized, detail-oriented and proficient professional with twenty years' experience working with C-level executives in mid- and large corporations. She has a deep administrative understanding of managerial and organizational needs and applies her multi-tasking and interpersonal skills for seamless operations.
Prior to joining IndusSME, Thelma was the Executive Assistant to several senior executives at Syntel and Atos|Syntel for nearly 20 years and managed its Soft Skill program. She graduated with a BS in Commerce from University of Mumbai and holds a Diploma in People Management Skill and a Certificate in Executive Assistant.
Thomas Doeke
Thomas is senior Finance and Administration Executive with deep experience in multinational corporations in Europe, USA and Asia. His special expertise lies in creating international teams, developing high performance executive talent, and guiding high-growth initiatives and successful turnarounds across organizations.
Thomas brings his unique understanding of global business management and strategic direction to IndusSME. He was previously Executive Vice President/CFO at Siemens Logistics & Assembly Systems, USA and Siemens Ltd China. Before that, he held senior positions in Siemens Germany, South Africa and Canada. He has also served on the board of Syntel overseeing governance and audit in Europe. He holds a management certificate from the German Chamber.
Arvind Godbole
Arvind is a seasoned operations and cyber security executive with nearly two decades' experience in the petroleum and pharmaceutical industries.
He has deep expertise in the evaluation, selection, and implementation of enterprise resource management (ERP) solutions, process improvements and automation, project management, procurement, administration, travel, risk management and information security.
Before joining IndusSME, Arvind served as Chief Financial Officer and Chief Information Security Officer at Syntel.
He received his BS degree in Accounting and Auditing from Mumbai University and is a fellow of Institute of Chartered Accountants of India. He had completed requirements for Certified Information System Auditor from ISACA, USA.
Sam A. Mowaswes
Sam is a veteran IT executive with over twenty-five years' experience in the life sciences, consumer healthcare and consulting. 
He is an expert in IT systems and technology platforms that power core research and development capabilities for early discovery, regulatory operations, clinical operations, drug/patient safety and quality assurance.
Sam has held executive leadership positions with Otsuka Pharmaceutical, Daiichi Sankyo Pharma, Wyeth Healthcare, Bristol-Myers Squibb, and other consulting companies.
He holds an MS in Information Management from Monmouth University and Project Management Certification from Boston College.
Anu Venkitraman
Anu is the co-founder and principal of ReThink Marketing, a strategic B2B marketing and communications firm, and has delivered high impact solutions to Fortune 20 corporations, mid-sized companies and startups for nearly twenty years. She specializes in creating winning marketing strategies and programs with her deep insights into technology and its potential, organizational culture and customer needs. 
Anu is a hands-on advisor for IndusSME to establish and grow an authentic marketing platform. She holds a BS in Business and MBA in Marketing from Osmania University, Hyderabad and has completed doctoral requirements in Management Science from Indian Institute of Science, Bangalore.